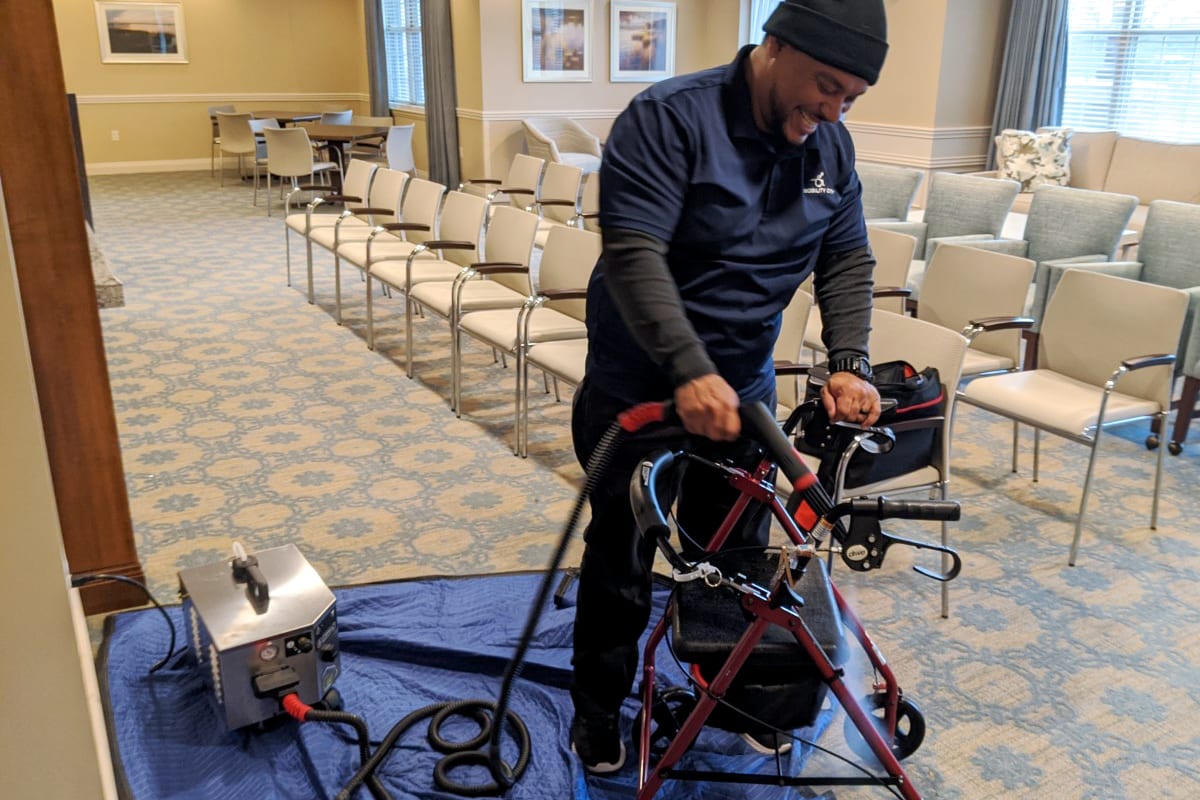 We offer drop-off repair service at our showroom and workshop. Or have us come to you! We do house calls 5 days a week with our own uniformed repair technicians, even if you didn't buy your equipment from us. We repair wheelchairs, scooters, power wheelchairs, lift recliners, hospital beds, patient lifts and more.
Battery Check
Bring in your batteries, or the whole machine, and we will check your batteries for FREE to make sure they are in perfect working order.
Service Fee: FREE
Battery Installation
We will install your new battery and properly dispose of your old battery if you purchase your batteries through us and come to our showroom and service center. If you're unable to come to us we are happy to come to you, though our in-home diagnostic fees will apply.
In-store service Fee: $49
In-store Evaluation & Repairs (Drop-Off)
You're welcome to visit our showroom and service center. We begin with a battery test to ensure your batteries are fully functional. Once that's completed, we perform a full diagnostic. The service fee also includes any repairs we can make to bring the equipment back to full working order, up to one hour of labor.
Service Fees
Manual equipment (rollators, manual wheelchairs): $35
Power equipment: $95
In-home Evaluation and Repairs
We will come to you to diagnose the issue. We begin with a battery test to ensure your batteries are fully functional. Once that's completed, we perform the same level of service as our in-store evaluation. The service fee also includes any repairs we can make to bring the equipment back to full working order, up to one hour of labor. If additional labor is needed beyond the one hour we will charge additionally. If replacement parts are needed, we charge a half price ($95) service call fee for a second trip to install most parts.
Service Fee: $189