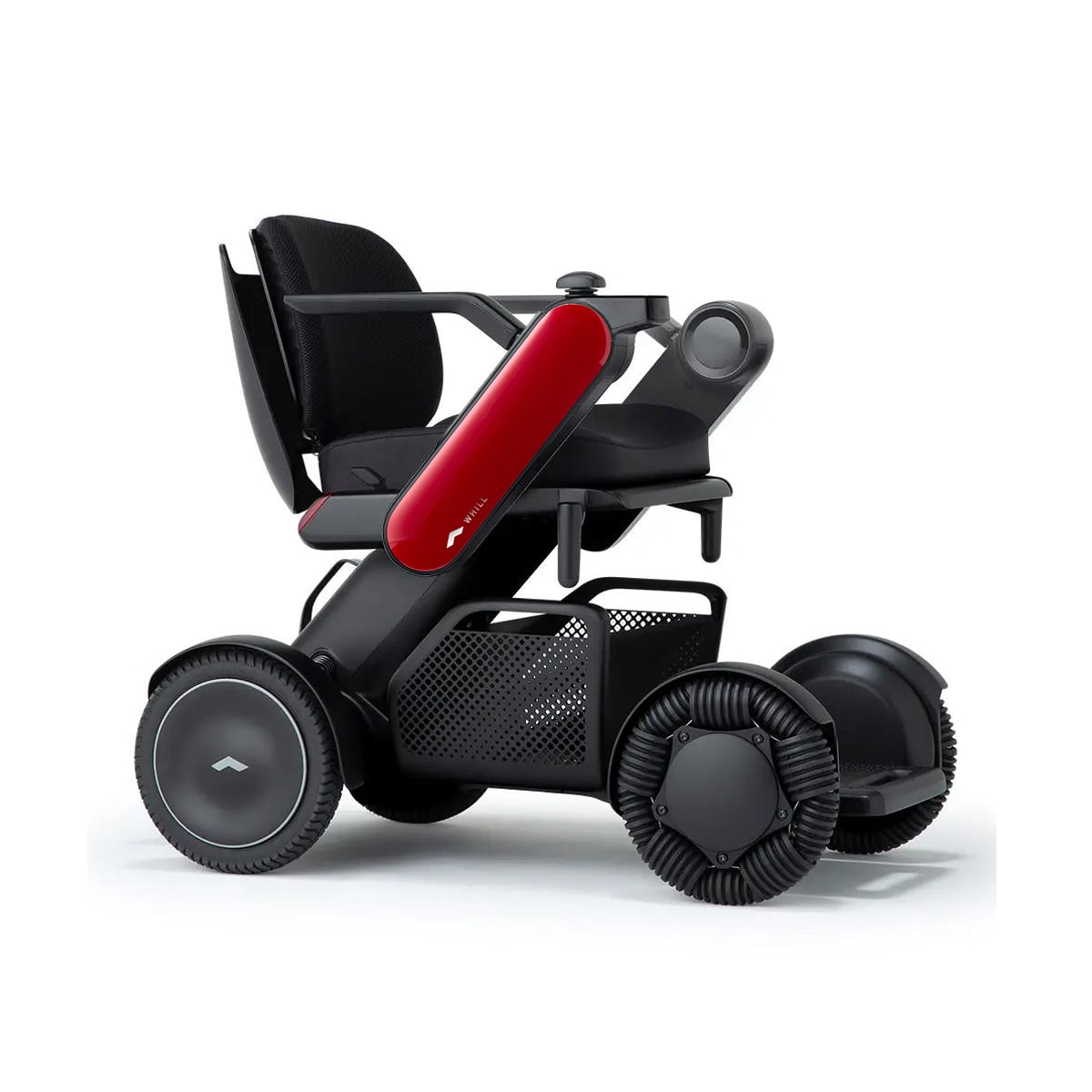 WHILL Model C2
$5,199
(with Midwest Mobility White Glove Delivery)
Contact Us About This Product
Product Description
The newest innovative product from WHILL that is specifically built to challenge the perception of what a mobility device can be. The Whill Model C2 offers amazing outdoor performance. Two powerful motors, driven by the latest Lithium-ion battery technology allow the incredible grip of the Whill's patented front omni-wheels to power up inclines up to 10 degrees, and easily climb over obstacles up to 2" high. The updated front omni-wheels now have fewer rollers creating less vibration and a smoother roll. 4-wheel independent suspension smooths out the bumps of everyday driving. Anti-sway and anti-tip features create greater stability as you drive, adding safety and promoting confidence.
The small footprint and tight turning radius make the C2 perfect for indoor use as well. The Model C2's compact footprint and precise steering make it really user-friendly in small spaces. The under-seat storage bin lets you conveniently carry along all your necessities.  The electromagnetic brakes stop smoothly.
The armrests now flip back further giving you more room for transfers as well adjust for height to enhance comfort and positioning. The seat is now available in widths of 16", 18" and 20". The backrest is now angle adjustable as well as height adjustable.
You will want to take your Model C2 everywhere when you see how easily it comes apart into three lightweight pieces for transport in any vehicle. The C2 is also great for air travel. The Lithium-ion battery meets FAA standards.
Specifications
Drive Range: 11.2 miles
Maximum speed: 5 mph!
Weight capacity: 300 lbs.
Length: 38.8″
Width: 21.8″
Turning Radius: 29.9″
Additional Features
Three seat sizes from which to choose (16", 18", 20" widths)
4-wheel independent suspension for the smoothest ride
2" obstacle clearance
Padded seat back with storage pocket and soft, removable seat cushion for all-day comfort
Under-seat storage basket
Airline-compliant lithium battery
Available in 6 beautiful colors
Download Brochure