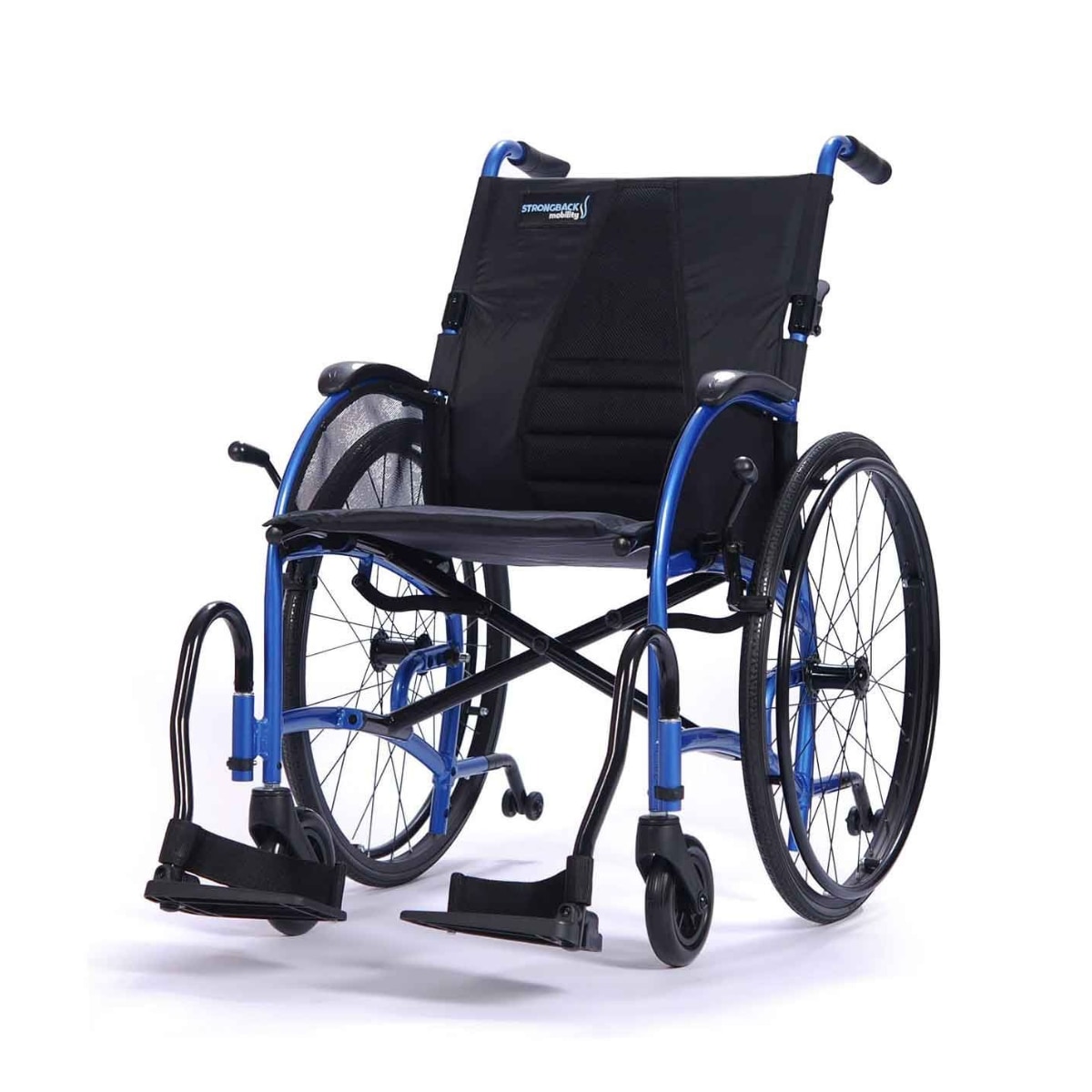 Strongback Wheelchair
Contact Us About This Product
Product Description
The Strongback has a patented integration of exceptional lumbar support built into the frame of their wheelchairs. This means that users suffer much less spinal discomfort. As a result, these wheelchairs can be used for longer in a much wider range of everyday situations than would be the case with regular wheelchairs.
The folding design makes it easy to load any of our products into the trunk of a car without compromising the lumbar support that will be enjoyed once the wheelchair is later unfolded.
Specifications
Total weight: 15 to 20 lbs.
Weight capacity: 300 lbs.
Seat width: 16″ to 20″
Additional Features:
Quick-release rear wheels make the Strongback even lighter and more compact making travel and storage much easier than typical wheelchairs.
Because of the frame design and high-end materials used to construct a STRONGBACK wheelchair that weighs as little as 15 lbs, it is strong and stylish for up to a 300 lb. user.
STRONGBACK wheelchairs break away from the dated design of most wheelchairs and introduce modern, light, rounded, and elegant lines.  This makes the wheelchair look less like a medical aid and more like a bicycle.