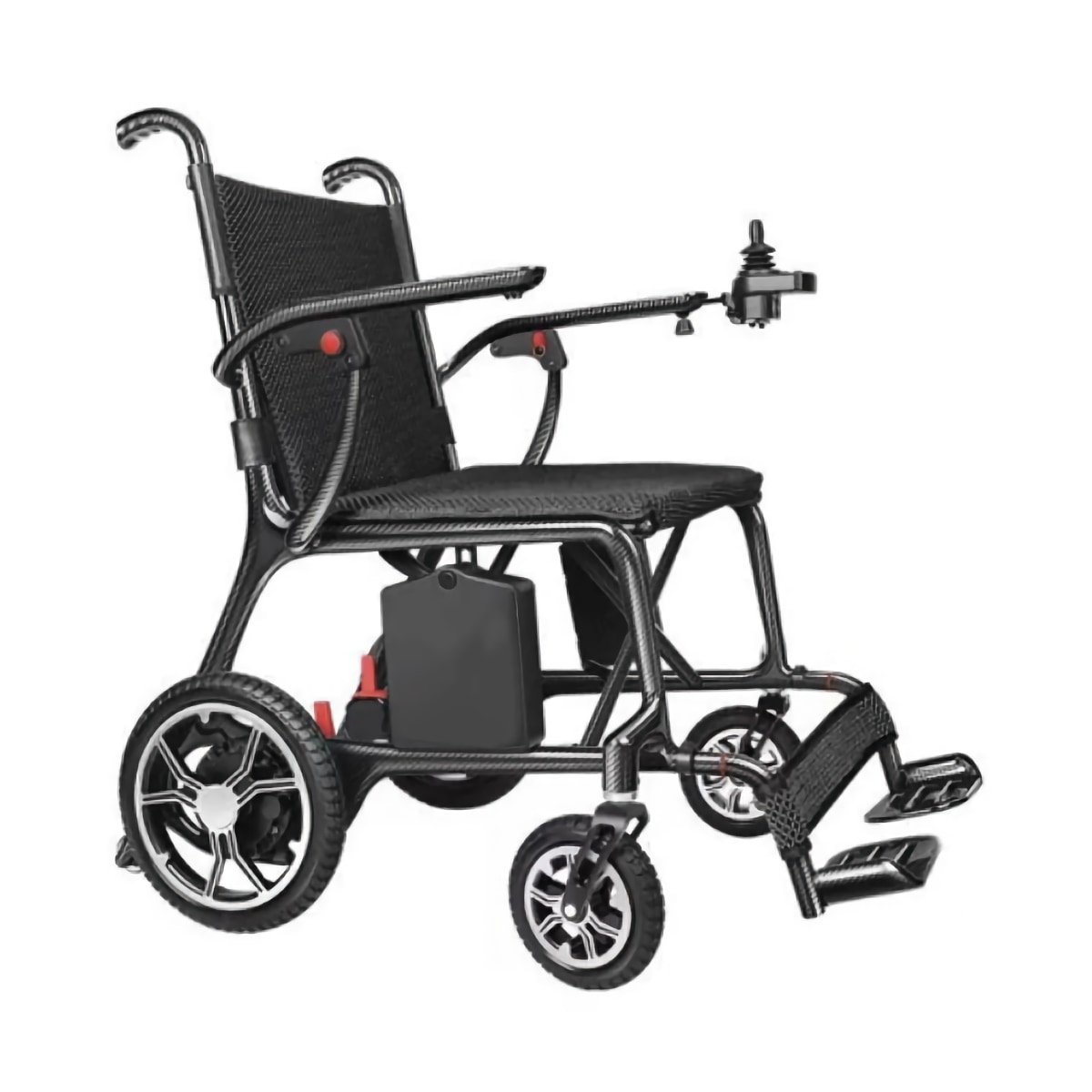 Journey Air Elite
$3,199
(with Midwest Mobility White Glove Delivery)
Contact Us About This Product
Product Description
At only 26 pounds without the battery, the Journey Air Elite is the lightest power chair in the world! And it combines that lightweight portability with world class performance. Its simple to use joystick and powerful dual drive system enable you to zip around quickly and safely.
It is also one of the easiest chairs to maneuver inside a home as it fits easily through doorways, and can go right up to a table or desk. It also features two brushless motors which work independently, enabling this agile chair to turn on the spot.
Once you are done riding, just one pull on the seat handle folds it up for transporting, and there is also a fold-down back to make it even easier to stow and store. The Journey Air Elite also features flat-free tires and rear anti-tippers for added convenience and safety.
Just imagine how this chair can improve your life and make it easier for loved ones and caregivers to accompany you to activities and events you would have missed in the past!
Specifications
Total Weight: 26 lbs (29 lbs with battery)
Weight capacity: 240 lbs.
Maximum speed: 2.8 mph
Turning Radius: 35″
Drive Range: 10 miles
Seat Width: 16.5″
Additional Features
Ultra-lightweight yet high-strength
Quick, responsive and maneuverable
Comfortable and easy-to-operate with one finger
Can switch joystick to right or left side easily
Fits easily through doorways and pulls up to tables
Armrests lift up for easy transfer to and from chair
10 mile range on a single charge with extra battery storage
Foldable for easy transport and storage
USB charging port for cell phones
Download Brochure