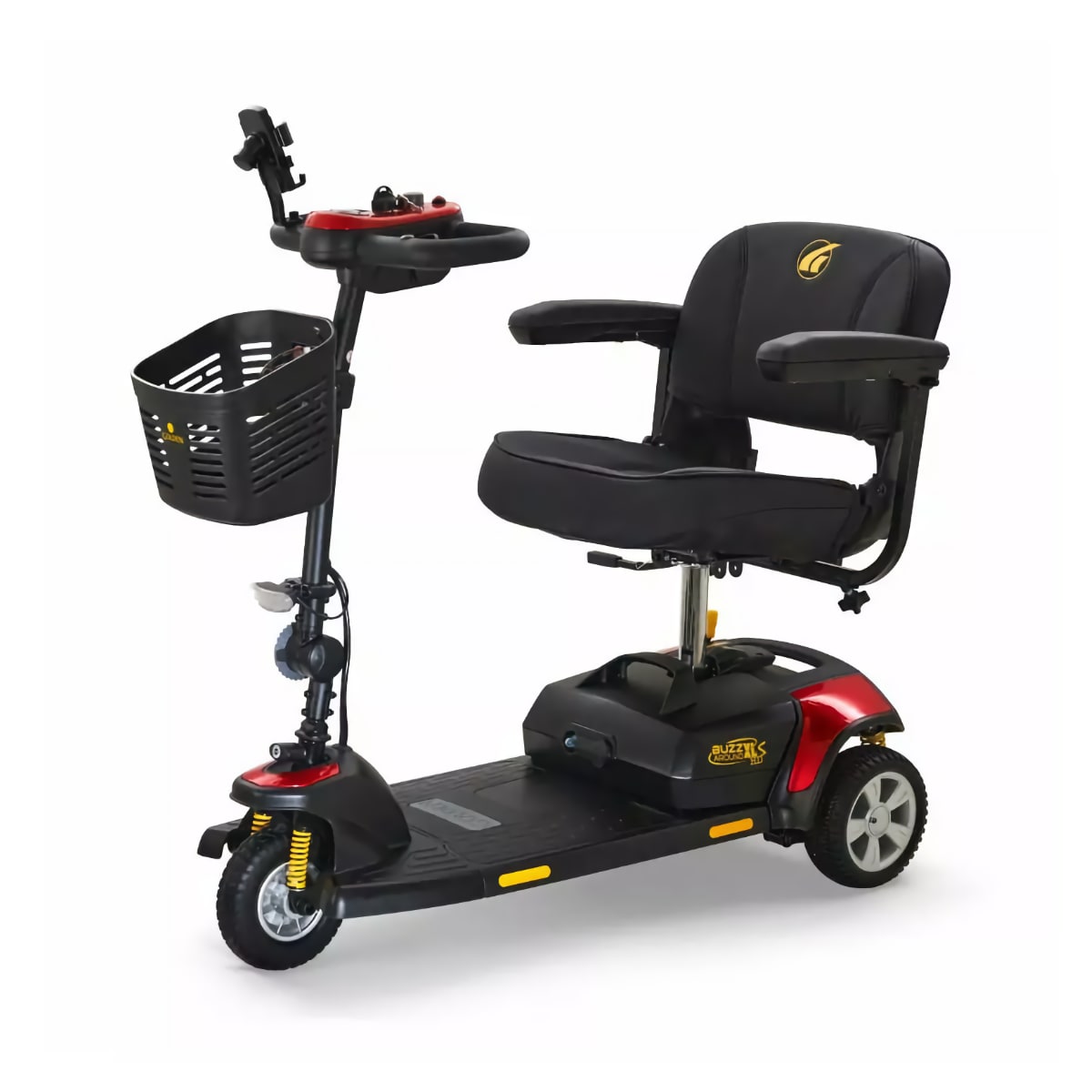 Golden BuzzAround XLS HD 3-Wheel
$1849.99
(with Midwest Mobility White Glove Delivery)
Contact Us About This Product
Product Description
The BuzzAround XLS HD 3-Wheel Scooter offers the easy transportability of smaller travel scooters yet incorporates a longer foot platform for greater riding comfort. The extra leg room on this model is especially appealing to taller riders or those with stiffness in their legs or other limitations that require room to stretch. The overall length is 41 inches, and yet this model turns in a tight 37.5" radius, giving it superior maneuverability indoors. The standard 12 AH batteries will travel up to 10 miles on a charge. This model comes upgraded with front and rear suspension and an increased weight capacity of 325 lbs! It's easy to break down into 4 pieces, the heaviest of which weighs only 35 lbs. and can fit in the trunk of even the smallest car.
Specifications
Weight capacity: 325 lbs.
Maximum speed: 4 mph
Turning radius: 37.5″
Battery Range: 9 miles
Weight of heaviest piece: 35 lbs.
Additional Features
Delta tiller with charger port for conveniently charging your scooter
Long-lasting, high-intensity, front LED headlight offers optimal pathway illumination
4″ ground clearance
Download Brochure