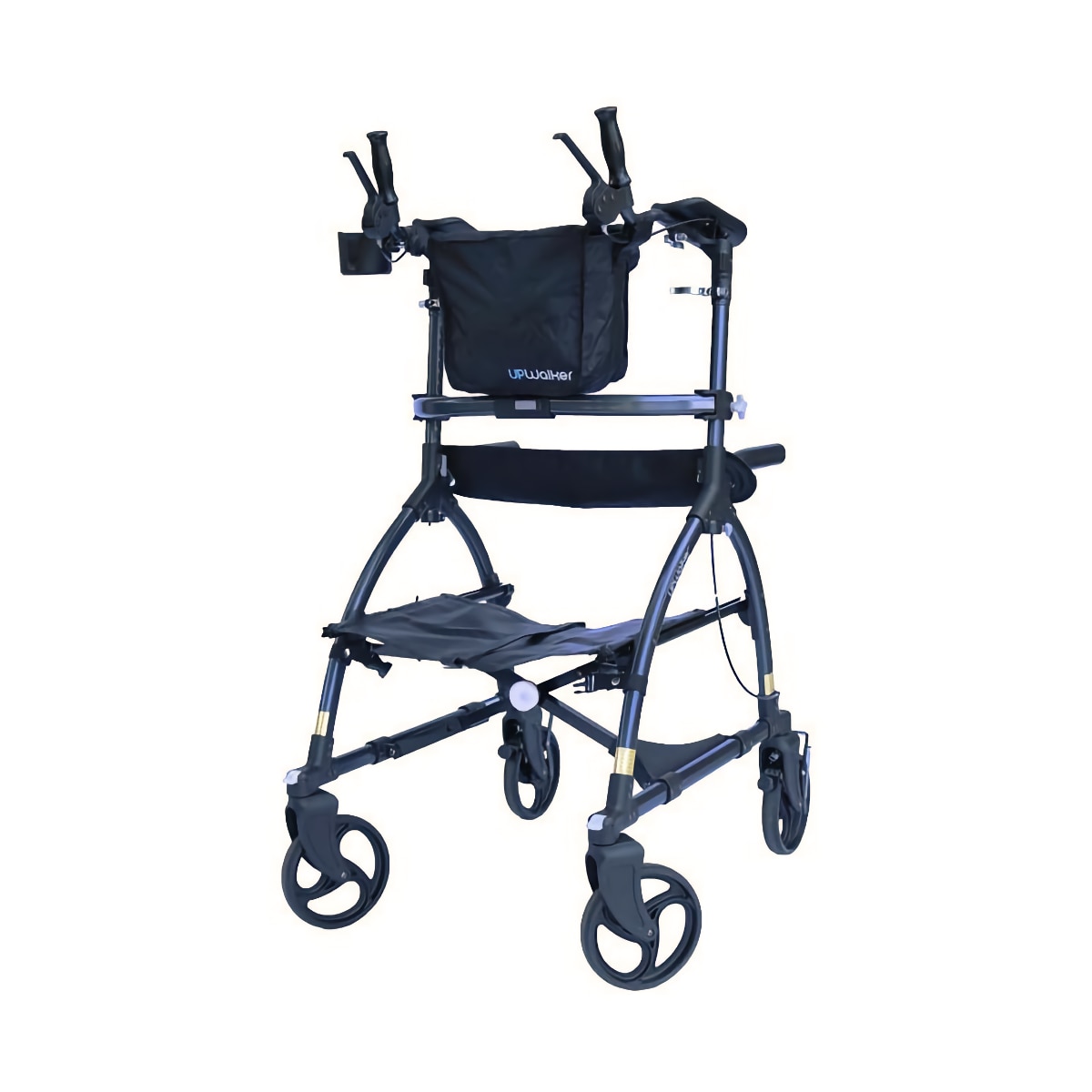 UpWalker Neuro
Contact Us About This Product
Product Description
The Neuro model was designed for people living with M.S., Parkinson's, ALS, or other mobility-limiting afflictions. It has two features designed to improve safety: roll-back preventers and adjustable-tension full-time wheel brakes which create customized resistance to prevent unsafe speeds.
Designed to position the user mass in the center of the unit, front to back and side to side with user weight directed downward inside the wheels, thereby stabilizing the user when walking or standing. Patented design features of the UPWalker increase stability by positioning the user's weight inside the wheels instead of on top of the wheels, reducing fall risk.
Specifications
Total weight: 29.7 lbs.
Weight capacity: 400 lbs.
Seat Width: 20″
Seat Depth: 15″
Additional Features
Backrest Support: Detachable backrest provides comfortable support while sitting on the UPWalker walking aid. It may be left permanently on the walker or removed when not in use.
Beverage Holder: Must-have drink holder attaches to handgrip arm for easy access to the water bottle.
Personal Item Bag: Accessible polyester bag with fold-over top carries and conveniently stores personal items. It can be attached to either one of the handgrip tubes.